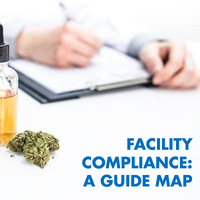 By Mark Slaugh, IComply
When starting a cannabis business in a new market, operators often have more questions than clear answers.
Rules are subject to change, staff is inexperienced, and theoretical applications (literally) have to be put to the test in the real world, amid real economic forces, and against real competition.Normally, this means focusing on the build out of the operations, scrambling to interview and hire the right team, and executing in time to avoid being left behind. In our experience, ensuring that the ship is running smoothly after building it and crewing it is just as important to avoid catastrophe.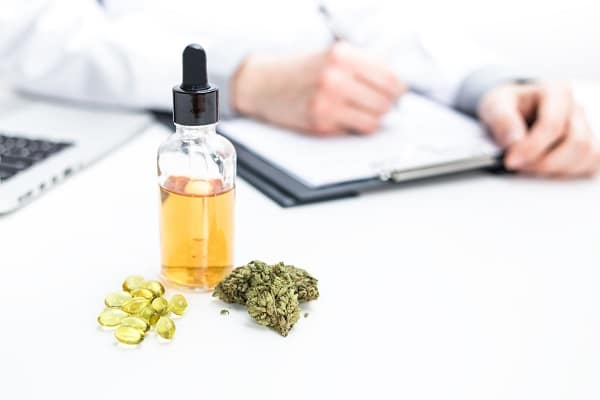 Missouri is an emerging market with a lot of potential, power, and speed to recreational marijuana sooner than later. This means turbulent seas and a fast-pace to exponential growth. This also means that the fundamentals of each cannabis business have to be solid to ride the waves to come. As such, iComply recommends focusing on these fundamentals in conjunction with the buildout of your licensed facility. These essentials serve as a guide map to success beyond passing your initial inspection, as the command and control infrastructure you'll need to navigate your new multi million dollar business:
Compliant Processes

Compliant People

Measures and Management of ongoing Compliance
Compliant Processes
Firstly, compliance starts on paper. Literally. From facility designs, HR handbooks, employee training manuals, application representations and warranties, logs, forms, reports, and Standard Operating Procedures, no one can effectively and comprehensively manage operational compliance without ensuring the ongoing accuracy, continual management, and documented implementation of these vital control documents. We recommend focusing extensively on Standard Operating Procedures (SOPs) which act as living documents by which all other documentation, logs, forms, and training manuals are derived. Unfortunately, most cannabis operators pay little attention to their SOPs once written and let them sit on a shelf and gather dust until it's too late.

Inadequate SOPs that don't cover nuances important to effective business management – let alone comprehensive compliance. Most commonly missing are procedures for Equipment Maintenance, Quality Assurance and Control, Sampling/Testing, Bookkeeping, and Onboarding/Off-boarding Procedures – just to name a few.

Compliant People
Unfortunately, most workers never read the rules and regulations and most now working in Missouri have NEVER WORKED IN REGULATED CANNABIS. Rules are written by and for attorneys, not as casual reading material for owners or managers, let alone average industry workers. However, every person with a badge licensed to work in your business is expected to know the rules and follow them.

It is essential that employees have rules broken down and taught to them in normal English. Corporate compliance training exists as a standard in most heavily regulated industries for a reason. Literally getting everyone on the same page teaches them the intuition and importance of adhering to SOPs, logs, forms, reports, and internal employee training. An infrastructure you have invested heavily on and is important to holding a level of accountability and risk mitigation for to protect workers, brand value to consumers, and the license.

No one has an excuse to not follow the rules once they learn them.

The lowest worker on the totem pole can shut down the business over a misunderstanding or mistake. The importance of effective and timely training becomes paramount to protecting your license and investment.
Compliance Measures and Management
Lastly, you must make sure your investment in processes and people endures over the course of time. If SOPs sit on the shelf and people forget their training expectations, you will not see an ROI on your compliance. Even worse, you'll set yourself up for failure.

Simply put, third-party validation, transparency and insight become critical to keeping the train on the right track. You must ensure compliance continues and helps keep cannabis employees on their toes. More importantly, compliance is a living beast that must be fed, nurtured, and disciplined over time. You cannot effectively adjust your operational compliance controls and infrastructure if you don't know where or how to do so.

In Missouri, the DHHS requires ongoing compliance management and daily reporting of inventory in electronic systems remotely monitored by regulators. State Seed-to-Sale tracking requirements in METRC mandate close monitoring and quarterly reconciliations at the very minimum. The State's logic is sound on this to ensure accurate inventory reporting which allows cannabis companies to meet Federal and State compliance and ensure the prevention of cannabis diversion.

Managing compliance is much more complicated than counting inventory every once in a while - especially across a complex and complicated business with multiple people and moving parts. However, if done correctly, these measures ensure that when auditors perform more detrimental inspections, investigations, and audits, having your own paper trail helps to create defensible transparency and keep you out of trouble, proactively.

To find out more about protecting your business, visit www.icomplycannabis.com.
MoCannTrade members can enjoy a 10% discount on any purchase using the code MOCANN2020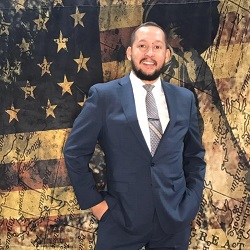 Mark Slaugh
CEO, iComply, LLC

Mr. Slaugh established iComply, LLC in 2011 to help cannabis businesses navigate the complexities of regulated marijuana. He provides the leadership and forward thinking that continues to set standards across the global industry.
---