As the Missouri medical cannabis industry comes online, 369 licensed facilities will have an ongoing need for leadership staff, executive recruiting, FT, PT, temp staff, on-boarding and benefits support as well as ongoing compliance training support. MoCannTrade is proud to present our staffing, benefits and training members in this convenient format so job seekers, employers and owners can connect and be better equipped to succeed with their employment and business needs via these industry-specific resources:
Jobs/Staffing Providers
HempStaff has been the industry leader in cannabis recruiting since 2014, and has helped place thousands of employees in hemp and cannabis jobs in over a dozen states with no upfront cost. We specialize in finding hemp and cannabis management positions and filling entire teams. We currently only offer permanent placement and have over 60,000 candidates in our database.
Contact:
James Yagielo
(855) MMJ-JOBS
Provides staffing support for the cannabis industry through temporary and permanent placement. Our team is trained in state compliance, standard operating procedures and in their field of expertise to ensure we provide your company with optimal service and support. Our staff is licensed, registered with the state, insured and covered by our workman's compensation.
Contact:
Christi McAdams
(949) 228-4468
Director of Staffing
Hire great talent for your business with ease, and do it the way you want to in a fraction of the time, from any device. Manage all applications in one place with full accountability, and use our efficient one click tools and hiring automation to engage and compete for talent in real time. Add your custom hiring link to your website and social media, automatically post openings to job boards, and accept applications 24/7/365 to build a qualified database so you can hire the people you need exactly when you need them.
Benefits Providers
Outsource HR. Offload risk. A professional employment organization, or PEO, provides outsourced HR functions – such as recruiting, hiring, benefits administration, and more – that you would otherwise have to provide yourself. And in an emerging and fast-evolving industry, a PEO helps you attract and retain talent, minimize taxes, stay compliant, alleviate risk, and avoid costly missteps.
Contact:
Bill Federhofer
314-956-8761
bfederhofer@resourcingedge.com
Würk is the future of workforce management for cannabis software. Payroll, timekeeping, scheduling, 280E management, onboarding, HR consulting, and more
Bukaty is one of the region's largest privately owned employee benefits and insurance brokerage firms, offering 27+ years of expertise in employee benefits and consultation.
Ollis/Akers/Arney provides comprehensive human resources consulting in all functional areas of HR including administration, compensation and employee benefits, compliance, employee relations, performance management, organizational development, talent selection, training and development, and HR outsourcing.
Training Providers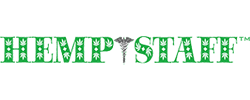 HempStaff has been the industry leader in cannabis recruiting since 2014, and has helped place thousands of employees in hemp and cannabis jobs in over a dozen states with no upfront cost. HempStaff has trained and certified over 9,900 students in 42 states, since 2014, in our Cannabis Training Classes
Contact:
James Yagielo
(855) MMJ-JOBS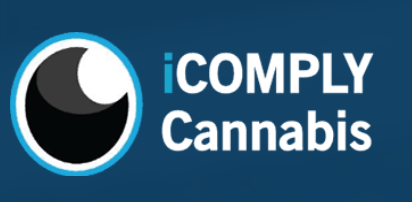 iComply conquers marijuana compliance challenges. We believe that cannabis regulations and compliance do not have to be risky, costly, or difficult. Through our simple and proven methodology, our Clients enjoy experienced cannabis compliance support from the oldest cannabis compliance specialists in the game.
Contact:
Mark Slaugh
(719) 244-3012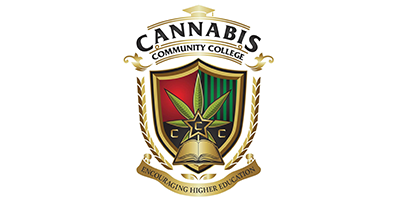 One of the premier online cannabis education and certification platforms that is active in multiple legal cannabis markets across the United States. Learn your state's compliance, regulations and standard operating procedures for licensed cultivation facilities. Study production compliance regulations, standard operating procedures and extraction methods. Know your state's dispensary compliance regulations, standard operating procedures and budtending 101.
Contact:
Christi McAdams
(855) 954-7692
admin@cannabiscommunitycollege.com
www.cannabiscommunitycollege.com/

The School for Professional Studies' mission is to offer globally accessible, academic, professional and continuing education programs for students in Saint Louis University's Jesuit tradition of excellence.  Our faculty and staff promote a student-centered, innovative and enterprising environment built on a foundation of integrity, accountability and collaboration.
Contact:
Stacy Godlewski
Director of Cannabis Science and Operations
(314) 977-3348
We provide the Medical Cannabis Industry a means for businesses to have their own in-house training curriculum on a cloud-based learning management system that is branded to their company to deliver, track, and record online training for employees. We provide necessary human resource training, compliance training, and customized training to fit your standard operating procedure manual for your cannabis business whether it be cultivation, infused product manufacturing, dispensary, testing, or transportation facilities. If you need help with manuals, we can help with that too.
BECOME A MISSOURI MEDICAL CANNABIS TRADE ASSOCIATION MEMBER