MOCANNTRADE (THE MISSOURI CANNABIS TRADE ASSOCIATION) IS THE VOICE OF THE MISSOURI INDUSTRY
MoCannTrade is an association of business owners and professionals proactively working together to build a successful, safe and compliant medical and adult use cannabis industry. 
Our membership-based association is governed by a 15-member Board of Directors and 45-member Advisory Board with backgrounds in medical and adult use marijuana, licensed facility operations, as well as healthcare, law, science, agriculture, law enforcement, security, commercial real estate, finance, government and public affairs. Our collective association voice is comprised of five external industry facing committees, 3 internal association management committees, the MoCannTrade PAC, our volunteer staff and full time Executive Director on behalf of nearly 300 business members.
We are the largest, most influential cannabis trade association in Missouri, speaking with a unified voice to ensure a sensibly regulated and robust state marijuana program.

MoCannTrade Beneficiaries Include:
State Government Regulatory Agencies
Law Enforcement
Allied Cannabis Businesses and Service Proviiders
Healthcare Systems & Professionals
Caregivers
School Administrators
Patients & Families

MoCannTrade Member Benefits Include:
Advocacy
Legislative Representation
Regulatory and Policy Impact
Education and Training
Cannabis Industry Best Practices
Business Partnerships
Networking
Cannabis-Specific Industry Resources

MoCannTrade is Governed by Professionals Involved in our Community and Relevant Industries Including:
Government
Agriculture
Healthcare
Commercial Real Estate
Finance
Science
Education
Legal
Law Enforcement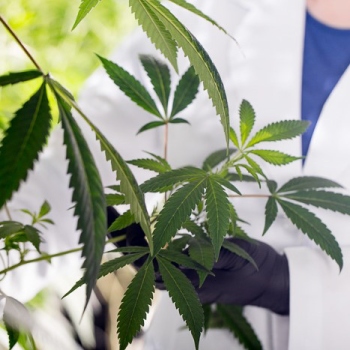 CULTIVATION & AGRICULTURE 
Cultivation is the foundation of the cannabis industry from seed germination through vegetation, flower, and harvest
Grow facility types include indoor, greenhouse or outdoor
Grow styles include soil mediums, aeroponics, hydroponics, aquaponics 
Controlling environmental factors like temperature, humidity, light and fertigation significantly impact outputs
Facility outputs are flower buds (for dispensaries) and bulk trim (for extraction)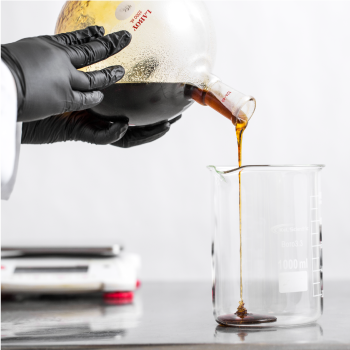 EXTRACTION & PROCESSING
Extracts are made using solvents which chemically extract THC, CBD or other components
Extraction methods include C02, BHO, Cold press, and Ethanol 
Outputs include concentrates, oil, shatter and variety of infused products (gummies, beverages, etc)
Products are generally packaged and tested prior to retail sale
Creation of brands and formulations are competitive  
LAB TESTING 
Cannabis products are required to undergo a series of tests by state-accredited labs. Labs screen for potency, levels of THC, CBD, residual pesticides, unwanted contaminants, and mycotoxins like mold and mildew
When a cannabis product "meets compliance", it meets the state's established testing standards and methods
Lab testing helps ensure products are safe to consume and easy to dose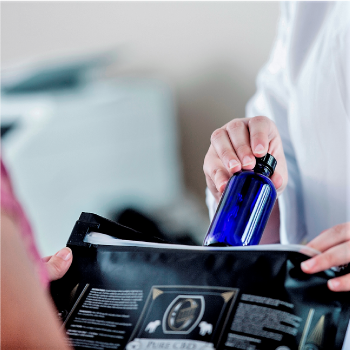 DISPENSARY & PATIENT CARE
Dispensaries are licensed facilities where patients and consumers are able to legally purchase tested cannabis products including flower, pre-rolls, vape, concentrates and infused products   
A well trained, knowledgeable staff is essential to ensure patient satisfaction, provide guidance for usage and application and ensure the best possible outcomes based on the conditions being treated
Dispensaries ensure staff are knowledgeable about their products and cannabis as medicine in general
Why did MoCannTrade form?
MoCannTrade formed as a BtoB trade organization to ensure the industry, stakeholders and licensed operators would have a unified voice to represent our needs with the state agencies, lawmakers, government regulators and policy officials who oversee Missouri's medical and adult use cannabis programs.
MoCannTrade supports the overwhelming will of Missouri voters, through state Constitutional Amendment 2 approved in November 2018 (medical) and Amendment 3 in November 2022 (adult use), to ensure safe, legal access to cannabis via physician certification of their qualifying medical condition(s) or the provision of Missouri ID demonstrating they are a 21 and up adult to access compliant and safe cannabis products via retail dispensaries.
Is MoCannTrade a nonprofit organization?
Yes. MoCannTrade generates funding through membership and events to support the association and its members' needs, and is not a revenue generating body.
Does MoCannTrade have a Political Action Committee (PAC)?
Yes. MoCannTrade PAC was formed as the political action committee to support candidates and causes that share our goal of having the best medical and adult use marijuana programs in the country.
Fair, sensible and safe legislative, policy and regulatory development are paramount to our industry's success in Missouri. Please direct all donation requests or outreach to MoCannTrade PAC.
Do you have to be a licensed medical or adult use cannabis business in Missouri to become a member of MoCannTrade?
No.  There are many allied support businesses and service providers that work in tandem with licensed businesses such as financial organizations, medical providers, security companies, law firms, contractors and suppliers that may never interact with a cannabis plant or product.  We believe membership provides valuable relationships, information sharing, and strengthened connections that encourage mutual industry success.
Can I become a member if I am not a resident of Missouri?
Yes.  Residency is not a prerequisite.  If you are involved in the cannabis industry in Missouri, we think you'll find great value and success by association with MoCannTrade.
How many medical cannabis facilities are licensed in Missouri?
Amendment 2 / Article XIV passed with 66% of the vote in the Nov 6th 2018 election and Amendment 3 with 53% of the vote Nov 8th 2022.  Article XIV prescribed the state award a minimum of 338 medical and/or adult use marijuana facility licenses and the Department of Health and Senior Services has so far awarded the following:
65 cultivation
89 manufacturing
212 dispensary
10 testing lab
27 certified transporter
Is medical cannabis legal in Missouri yet?
Yes Missouri dispensaries are open.  A  21 and up adult with ID (3oz or equivalent per purchase) or a card holding patient can purchase (up to 4oz of flower or its equivalent in concentrates) per month. 
Additionally, a Missouri medical cannabis patient card allows for legal possession of up to eight ounces of flower or its equivalent in concentrates (6400mg) at any time without having to reveal the product's source. Missouri also has a caregiver and patient cultivation program which allows for up to six flowering plants to be cultivated in a secure area of your domicile with the appropriate caregiver or patient cultivation license.
When can I purchase marijuana from a licensed facility?
Yes, the medical and adult use cannabis programs in Missouri have dispensaries across the state ready to serve our more than 200,000 registered patients and over 6.1M residents.  .
Where are the Missouri medical cannabis dispensaries located?
The 212 licensed dispensary facilities are geographically dispersed across the state, with a minimum of 24 dispensaries per congressional district.  At this point, an adullt use consumer or Missouri patient should not have to drive more than 50 miles in any direction to access cannabis in the state.  
How many medical marijuana patients are currently enrolled in Missouri?
As the time of its first retail sale on Oct 16 2020, Missouri had more than 65,000 registered patients.  With a pace of more than 1,200 new patients per week, that number had grown to more than 80,000 in early 2021 and now resides at over 200,000 in February 2023. Missouri has an overall state population of 6.1 million people.
Where can I get more patient MMJ card info?
How do I find a certifying physician?
Certifying Physician Directory via Greenway: 
Missouri Department of Health | Medical Marijuana Division Toll-Free Access Line: 866-219-0165 (8:30 am – 3:30 pm CST Monday-Friday)
Should I wait to get my certification?
Having a card has its benefits. The possession and use of marijuana for medical conditions in Missouri by patients is legal, for those patients who have applied for and been approved by DHSS, the Department of Health and Senior services. Those card holding patients have rights and benefits including: 
Missouri Patients have the right...
To have access to purchase safe, legal cannabis.

To grow their own medicine. 

To not be arrested if they are a compliant patient. 

To access a caregiver if they need one. 

To have access to information about medical marijuana and how it can help them. 

To be able to talk to their primary physician about medical cannabis. 

To not be stigmatized because they choose cannabis over pharmaceuticals.

To have protections with their employer like any other medicine 
Will I lose my federal disability eligibility if I use legal medical cannabis?
How do I get a medical cannabis patient card?
You can schedule an appointment with your preferred certifying Missouri physician (D.O. or M.D.) at your convenience via in-person or telemedicine visit. Once you have your physician certification, you will then apply and submit for an identification card from the Missouri Department of Health and Senior Services via the online patient portal.
The following are required when submitting your patient card application to the state of Missouri:
Application form
A completed Physician Written Certification.
Photocopy of your state ID.  Remember that the name and address on your application and state ID must match.
A  $25 application fee.
Physician certifications are only valid for 30 days.  If you receive a certification from your physician and don't submit it with your completed application and the items above within 30 days from the date of the certification, you will be required to get a new certification.  Once you have been approved and hold a patient card, the card is valid for three years from date of issue. Additional physician information may be found by calling the DHSS  Patient Support Center (1-877-303-3117).
Can I legally purchase a firearm if I have a medical card?
Will I lose my federal disability eligibility if I use legal medical cannabis?
Can I use my medical card from another state?
Yes, licensed medical cannabis dispensaries may accept medical cards issues from other states.  
How do I get a job in the cannabis industry?
MoCannTrade is very passionate about connecting people who want to work in the cannabis industry with industry professionals.  Our online job board for Missouri job seekers  is located here: https://www.mocanntrade.org/jobs
BECOME A MISSOURI CANNABIS TRADE ASSOCIATION MEMBER