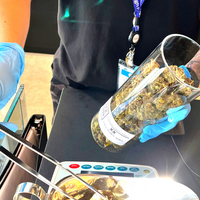 Summarization By: Dr. Trish Hurford MD, MS (MoCann Health Education & Training Committee Chair and Pain Management Specialist)
What can be offered to patients who seek better treatment of their pain beyond opioids or the myriad of other pharmaceuticals that often have more side effects than benefits? For many physicians cannabis is often the answer. The risk and benefits of cannabis are known but until recently it has been unclear if there was a correlation to the reduction in opioid use or other pharmaceuticals in treating pain related conditions.
A recent evaluation of insurance claims showed that medical cannabis resulted in a reduction of opioid prescribing and opioid use in patients with cancer. This study was published in the Journal of the American Medical Association (JAMA) and was similar to another recent study that demonstrated reduced use of opioid painkillers, or discontinued use of opioids altogether in patients with a variety of other medical conditions.
A Public Library of Science report further demonstrated that the pharmaceutical industry takes a serious economic hit after states legalize marijuana—with an average market loss of nearly $10 billion for drugmakers per each legalization event!
Isn't it time to educate, discuss, and consider marijuana as a safer and better treatment for the health of patients in America and around the world?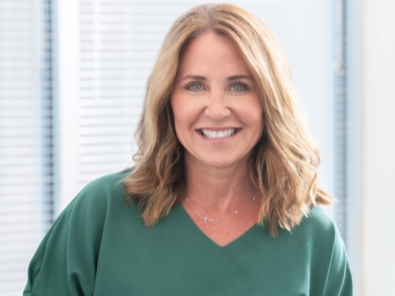 Sources:
Yuhua Bao, PhD Hao Zhang, PhD; Eduardo Bruera, MD; et al
Russell Portenoy, MD; William E. Rosa, PhD, MBE, APRN; M. Carrington Reid, MD, PhD; Hefei Wen, PhD. Medical Marijuana Legalization and Opioid- and Pain-Related Outcomes Among Patients Newly Diagnosed With Cancer Receiving Anticancer Treatment. JAMA Oncol. 2022 December 1. DOI: 10.1001/jamaoncol.2022.5623
Bednarek Z, Doremus JM, Stith SS. U.S. cannabis laws projected to cost generic and brand pharmaceutical firms billions. PLOS One. 2022 Aug 31;17(8):e0272492. DOI: 10.1371/journal.pone.0272492.
Carolyn E. Pritchett, Heather Flynn, Yuxia Wang & James E. Polston (2022) Medical Cannabis Patients Report Improvements in Health Functioning and Reductions in Opiate Use, Substance Use & Misuse, 57:13, 1883-1892, DOI: 10.1080/10826084.2022.2107673
Philippe Lucas, MA, PhD(c), Susan Boyd, PhD, M.-J. Milloy, PhD, Zach Walsh, PhD, Cannabis Significantly Reduces the Use of Prescription Opioids and Improves Quality of Life in Authorized Patients: Results of a Large Prospective Study, Pain Medicine, March 2021, 22:3, 727–739, DOI: 10.1093/pm/pnaa396
Original Article: Medical Marijuana Legalization Linked To Reduced Opioid Use By Cancer Patients, American Medical Association Study Finds
Snippet: State-level medical marijuana legalization is associated with a significant decrease in opioid prescriptions and use among certain cancer patients, according to a new study from the American Medical Association.
The study, which analyzed data on insurance claims from 38,189 people with recently diagnosed cancer, found that medical cannabis legalization implemented between 2012 and 2017 was linked to "5.5 percent to 19.2 percent relative reduction in the rate of opioid dispensing."
"Medical marijuana could be serving as a substitute for opioid therapies among some adult patients receiving cancer treatment," the study, published in the Journal of the American Medical Association (JAMA) Oncology on Thursday, concluded, though researchers said "future studies need to elucidate the nature of the associations and implications for patient outcomes."
---