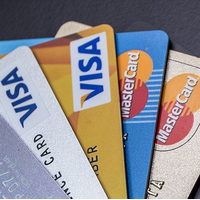 By Dave Berry - CEO | Trifecta Payments
Credit card usage is on the rise as consumers face inflationary impact and higher prices in many categories of goods and services. This has many consumers leaning on their credit cards much more than in the recent past.
Credit card balances rose year over year, reaching $841 billion in the first three months of 2022, according to data released from the Federal Reserve Bank of New York.
Although balances fell slightly from where they stood at the end of 2021, following the peak holiday shopping season, they are expected to keep going up from there, according to researchers at the New York Fed.
"There's a good chance Americans' total credit card balances will soon reach a new record high, marking a sharp reversal from the precipitous drop that occurred in 2020 and early 2021," said Ted Rossman, a senior industry analyst at CreditCards.com.
An additional 229 million new credit card accounts were also opened in the first quarter 2022, up from the previous quarter and higher than pre-pandemic levels.
As apparent on the chart below, credit card usage tends to increase at or just following a stock market correction and or at the beginning of a recession.
Merchants have historically seen increases in credit card expenditures when gasoline, food, utilities, and other costs of living expenses rise. We are currently seeing all of the typical indicators that increased credit card usage is coming.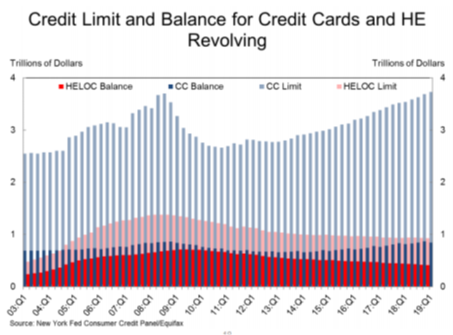 Since 1996 there was a recession from November of 2000 to March of 2001 created by the Y2K scare and the 9/11 attack.
After 2001 a "Great Recession" occurred between December 2007 and June 2009 due to the housing market bubble. Most recently in 2020, the worst since the Great Depression. The U.S. economy contracted a record 31.2% in the second quarter of 2020 after falling 5.1% in the previous quarter.
In April 2020, the U.S. economy lost an astonishing 20.5 million jobs, sending the unemployment rate skyrocketing to 14.7%. It remained in the double digits until August 2020. Uncertainty over the pandemic's impact also caused a 2020 major stock market correction.
I started my career in the credit card processing industry in 1996 and after each of the above recession events my portfolio of merchant's credit card volumes surged significantly.
I am not an economist; however, we all know history repeats itself and it appears that given the current economic environment it would be prudent for dispensary owners to find a compliant way to accept credit and debit cards from their customers.
- Dave Berry
From your MoCann team: Please see our member directory for a list of service providers including Trifecta Payments that offer legal, compliant credit card processing solutions.
Article Sources
National Bureau of Economic Research. "Questions.", Federal Reserve Bank of Cleveland. "Slowly.", Federal Reserve History. "The Great Depression.",Barron's. "Why.", Bureau of Labor Statistics. "Table 1.1.1. Percent Change From Preceding Period in Real Gross Domestic Product," Select "Section 1 - Domestic Product and Income," Table 1.1.1. Select "Modify," Years 1930A-1939A, Annual., National Bureau of Economic Research. "Contractions.", National Bureau of Economic Research. "Deep Recessions, Fast Recoveries, and Financial Crises: Evidence From the American Record," Pages 7-8.,Stanford University. "What Happened During the Downturn in the 2000s?",Bureau of Labor Statistics. "Unemployment Rate," Select "Back Data," Select 2000-2003.,Bureau of Labor Statistics. "Unemployment Rate," Select "Back Data," Select 2008-2009.,Congressional Budget Office. "Estimated Impact of the American Recovery and Reinvestment Act on Employment and Economic Output in 2014.",Bureau of Labor Statistics. "The Employment Situation— April 2020," Page 1.,Bureau of Labor Statistics. "Unemployment Rate," Select "Back Data," Select 2020-2021.,Federal Reserve Bank of St. Louis. "Pandemic.", Federal Reserve Economic Data. "Unemployment Rate and Consumer Price Index." (See, National Bureau of Economic Research. "Business Cycle Dating Committee Announcement July 19, 2021." Chart New York Fed Consumer Credit Panel/Equifax
---