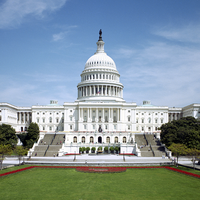 MoCannTrade has taken action in the form of congressional outreach to garner support for the Missouri cannabis industry and the COVID-19 relief programs. Letters sent from the American Trade Association for Cannabis and Hemp (ATACH) is addressed to Senate Majority Leader McConnell, Senate Minority Leader Schumer, Speaker Pelosi, and House Minority Leader McCarthy. In the letter, it's brought to the attention that according to SBA laws, "the cannabis industry and ancillary companies are ineligible for the Economic Injury Disaster Loans (EIDLs).
Andrew Mullins, MoCannTrade Executive Director penned an similar letter, "We believe that this is a severe agency overreach because it would exclude assistance for individuals in the cannabis industry working legally under state law. The cannabis industry is also ineligible for the Paycheck Protection Program (PPP) and the Employee Retention Credit, which are short-sighted policy decisions given the crucial role the cannabis industry plays in the economy and state budgets."
The letter continued addressing the further absence of any programs that could benefit the cannabis industry. Additionally, MoCannTrade sent letters to Missouri's federal delegation. Both letters can be read below.
Mullins writes that this would be a severe oversight as ineligibility would damage not only small businesses but the recovering economy as well.
Read more about these efforts at Greenway - https://mogreenway.com/2020/04/29/cannabis-trade-associations-reach-out-for-federal-relief-support/
---