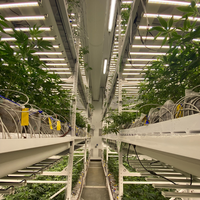 By David Smith, CPA, MBA, CM&AA - Smith Patrick CPAs | MoCann Platinum Member
Tax law is changing for Missouri cannabis businesses.
With the passing of Missouri Amendment 3 in November, marijuana was extended from medical use to recreational use. One of the provisions in Amendment 3 allowed Missouri to decouple from federal regulations regarding Federal Statute 280E.
This will ultimately result in significant tax benefits for Missouri cannabis businesses—as early as this spring. This tax change is effective for tax years ending December 31, 2022, so it's applicable when you file your tax returns in April.
Reduced Tax Burden for Missouri Cannabis Businesses
The tax law changes bring Missouri taxation for marijuana businesses into parity with other businesses, reducing their tax burden and enabling operators to take tax deductions and credits for business expenses.
For example, all expenses that are normal and reasonable in the course of business will now be deductible for cannabis businesses in the state of Missouri.
It's important to note that the Federal limitation for Section 280E remains in place, so these tax changes apply to Missouri state taxes only, not federal taxes.
What areas of your business will this impact?
Cannabis businesses can now claim business deductions in significant areas, including:
Selling expenses

Marketing expenses

Corporate overhead
Do What Do Cannabis Operators Need to Know about These Tax Cha

nges

?
With adult use now legal and effective on February 6, the expectation is that gross revenues would increase. If, as a marijuana business, your current cost structure remains consistent, you should ultimately see more dollars to the bottom line.
In general, Missouri decoupling from the federal regulations regarding Section 280E is good for Missouri licensed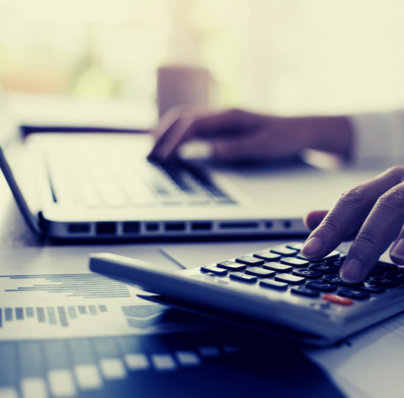 marijuana operators.
You can now operate under a similar tax environment as any other legal business operating in this state.

From a cash flow perspective, if you have paid estimates throughout the year based upon 280E limitations, you may be getting a significant tax refund.
Impact for Dispensaries
The challenges facing cannabis companies under 280e affect all plant touching entities, but the most pronounced burden is on dispensaries.
Why? Because dispensaries have more costs that are considered administrative and general expenses and not cost of goods. Therefore, dispensaries stand to gain the most from this change at the state level.
Example
If a typical dispensary has $500,000 of expenses that are disallowed because of the provision of 280E at the Federal level, the new legislation will save the dispensary approximately $25,000.
Why 280E Impacts Marijuana Business Taxes
In 1982, Congress passed Internal Revenue Code (IRC) section 280E in response to a Tax Court case concerning a drug dealer who claimed ordinary and necessary business expenses related to his drug sales.
Section 280E disallows deductions and credits for amounts paid or incurred in the trade or business of trafficking in controlled substances prohibited by federal law or the law of any state where the trade or business is conducted.
Marijuana is listed as a controlled substance on schedule I and II of the Controlled Substance Act. This is why cannabis companies can't take federal business-related tax deductions, which is a significant competitive disadvantage.
Actions to Take
Now it's even more important for marijuana businesses to keep track of all expenses and ensure that their accounting practices and systems are robust.
Review Accounting Procedures
Now that cannabis operators can deduct expenses on Missouri returns, it's important that businesses can support and justify the validity of these expenses.
These accounting procedures should already be in place, but now is a good time to review procedures and ensure employees are compliant.
For example, ensure that your record-keeping is accurate and complete. Some businesses may have focused on other priorities and would benefit from a fresh look at processes and compliance. Otherwise, you may be leaving money on the table.
Be Informed about Expanded Tax Deductions
Be informed of these new tax law changes. Be sure you take advantage of these provisions, like any normal business would, when filing income tax returns. Once you know the impact that this will have on your business, it may impact your company strategy and budget.
Get Prepared for IRS Audits
Lastly, it's been documented that the IRS looks closely at cannabis businesses. In the past decade, the IRS has pursued targeted audits involving cannabis businesses, which discovered tens of millions in unpaid taxes. Industry experts believe that the IRS will continue targeting the industry until Congress acts to change 280E.
Pay special attention to cash filings for Form 8300 as this is a focus of IRS audits

Marijuana businesses can experience inconsistent audit experiences and different outcomes, depending on which auditor they get. The IRS has expanded agent training involving marijuana audit practices.

Maintain documentation of all items to be reported on your taxes, including invoices, bills, cancelled checks, and receipts.

If you are audited, make sure you have a competent accounting team; it is highly recommended to have a tax professional and/or legal representation for your audit case with the IRS. Your CPA firm is your advocate and is focused on the best outcome for you.
The easiest way to survive a tax audit is to be prepared in advance. Be aware of your risks for being audited and plan ahead with tax advice and processes that support documentation. Ensure that your business is audit-ready and ready for scrutiny.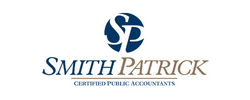 About the Author
David Smith is the president and CEO of Smith Patrick CPAs, a St. Louis-based CPA firm. David and his firm help businesses and individuals develop smart business practices for tax and accounting advantages. He is involved in the cannabis industry in Missouri through MoCannTrade and other organizations, helping cannabis operators with their tax and accounting needs.

---