4th Annual MoCann Missouri Meetup - Las Vegas
The Chandelier Lounge at the Cosmo
Wed. 11.16.22 6p-8p PST
Your MoCannTrade team will be at MJBizCon from 11.15-11.18. We hope you can join us on Tuesday at MJBizCon for Association's Day in the Expo, but the sought after ticket will be joining your Missouri industry peers at the 4th Annual MJBizCon Missouri Meetup on Wednesday night at The Chandelier Lounge at the Cosmo!
Like all meetups, your MoCann leadership and staff is inviting our members to join us and enjoy a little Missouri hospitality and respite as part of our 4th Annual Missouri Meetup at Chandelier. Be advised, due to demand, we are only allowing for (2) free registrations per member group, available on a first come, first served basis. Once the event has hit its capacity of 250, we cannot accommodate any further registrations or requests. We will be at max capacity.
This year's Missouri Meetup takes place one week after the AU IP vote. Our sincere hope is that on Nov 16th, we'll be celebrating a Missouri Adult Use victory in Las Vegas with our members and the Missouri cannabis industry. This member event is now SOLD OUT.
A big thanks to our event sponsors, without you, we could not put on amazing events like the Missouri Meetup.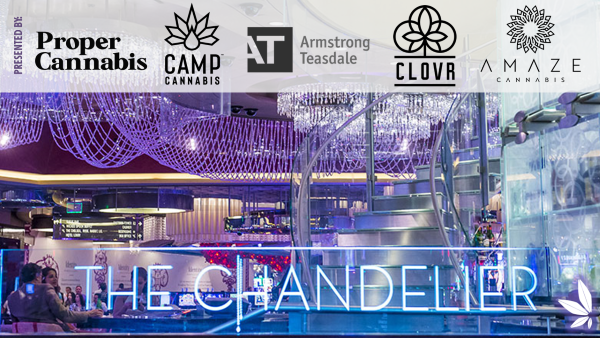 The Chandelier at The Cosmopolitan 3708 Las Vegas Blvd S, Las Vegas, NV 89109