Register Now!
Or paste this link in your browser's address bar: https://mjunpackedregister.com/start2.cgi
October 10-12, 2023 | MotorCity Casino Hotel | Detroit, MI
Open new doors at MJ Unpacked and prepare to capitalize on the opportunities that lie ahead:
• Discover what's trending, and see new products as you explore the Brand Experience Hall. Meet with the brands you are most interested in one-on-one via the scheduling feature in the MJ Unpacked App.
• Learn the strategies that are working for retailers around the country during the full-day Conference, and discuss solutions to your biggest challenges, from attracting top talent to navigating growth into new state markets.
• Connect with the community to surround yourself with new opportunities, spark ideas for expansion, and formulate a plan to compete on a national level as cannabis moves into the mainstream.
Learn more at MJUnpacked.com. Save $100 with promo code MCTMJU100.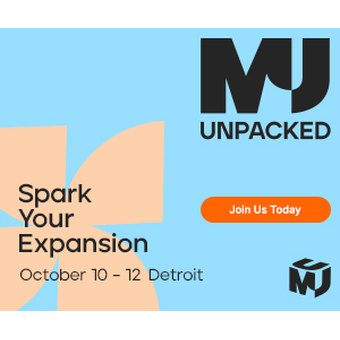 2901 Grand River Ave, Detroit, MI 48201, USA