Register Now!
Or paste this link in your browser's address bar: https://mjunpackedregister.com/
MJ Unpacked
October 21- 22 2021 Las Vegas Nevada
MJ Unpacked is the first cannabis event of its kind that places passionate cannabis retailers, THC CPG brands, and accredited investors at the center of it all, with unique opportunities to connect, collaborate and access capital. In a newly imagined format, you'll be free to learn from fellow professionals, explore expansion opportunities and prepare to be competitive in a national market. You will see 100 THC CPG brands on display and connect with retailers and investors from across the nation.
Attendance is exclusive to licensed retail and brand executives with the title manager and above and accredited investors.
Thursday, Oct. 21, 2021
9:30 am – 12:00 pm Keynote & General Sessions

10:00 am – 5:00 pm The Brand Experience Hall

1:00 – 5:00 pm Investor Pitches

2:00 – 4:20 pm General Sessions

8:00 – 11:00 pm The Blues Brothers & Sacred Hearts Concert

(

100% of the net proceeds benefit Last Prisoner Project)
Friday, Oct. 22, 2021
9:30 am – 12:00 pm General Sessions

10:00 am – 4:00 pm The Brand Experience Hall

10:00 – 3:00 pm Investor Pitches

Jim Belushi & Christie HefnerAykroyd1:30 – 2:10 pm Fireside Chat with Dan

2:20 – 3:10 pm General Sessions

4:00 – 5:00 pm Closing Happy Hour
Location: Mandalay Bay 3950 S Las Vegas Blvd, Las Vegas, NV 89119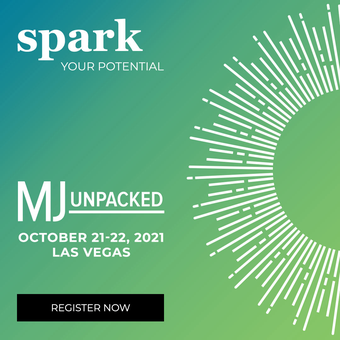 3950 S Las Vegas Blvd, Las Vegas, NV 89119