Register Now!
Or paste this link in your browser's address bar: http://www.mocanntrade.org
Disregard registration button above, no registration available through this site.

If you are interested in making a donation to the MoCannTrade PAC to help us meet our fundraising event goal for 2023 please contact associate.director@mocanntrade.org.
MoCann PAC | TopGolf Fundraising Tourney 2023
Tues 09.26.23 3:30p - 7:30p
TopGolf | Chesterfield MO
MoCannTrade and the Missouri medical cannabis industry recently completed our fifth successful legislative session including the passage of (4) proactive pieces of cannabis legislation. Having 100% success for bills/amendments we advocate for would not be possible without the support of our members and a strong MoCannTrade PAC.
As we approach our sixth legislative session since medical cannabis passed along with the success of the adult use program thus far, we need your help to ensure our PAC fund is robust enough to support the candidates and causes critical to our industry's continued success…and you get to have a little fun with your industry peers in the process!
Information on participation levels, sponsorships, prizes, and schedule of events will be provided to MoCann members in the coming weeks.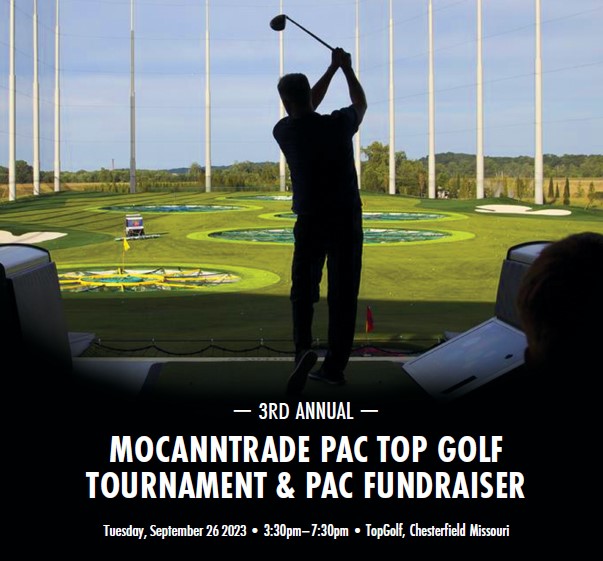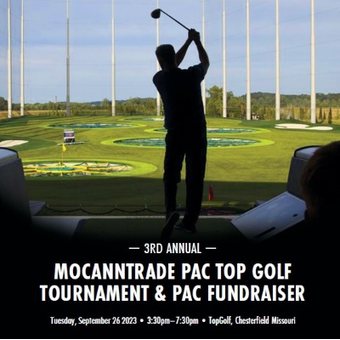 16851 N Outer 40 Rd, Chesterfield, MO 63005, USA